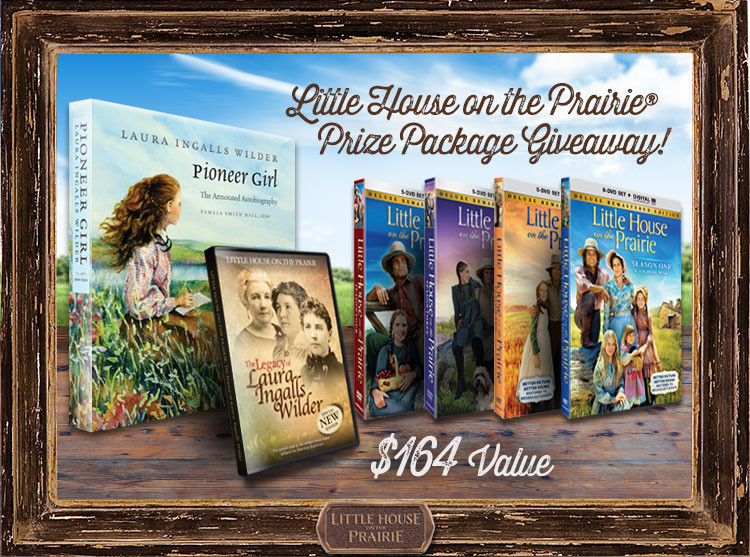 The first introduction I had to the
Little House on the Prairie
®
series was a book I purchased from the book mobile when it came by my school. The book was On the Banks of Plum Creek, I think I paid 75 cents for it. As that was over 35 years ago I cannot be sure. I loved the book, but there was one thing in the book that has stood out in my memory since. It was a story the mom shared with the children during a rough winter storm.
Since that very first book I have had an affinity for the Prairie series. I only watched a few of the television episodes, only because I was outside most of the time, but each and everyone of them were wholesome to the core and depicted values that I still hold dear. Family, faith, and hard work were depicted as desirable qualities. What a difference compared to most of the television shows today.
Tens of thousands of fans have searched for the reruns of this popular show. Now
Little House on the Prairie
®
has launched a website and it is filled with all of the wholesome goodness that you would expect.
The Rural Economist is honored to be able to be apart of this giveaway. This giveaway is sponsored by
Little House on the Prairie
®
in conjunction with the Homestead Bloggers Network. We are giving away the first four seasons of the newly remastered TV series, the best selling Pioneer Girl autobiography (packaged with an exclusive Pioneer Girl tote bag!), and the recently released documentary about Laura Ingalls Wilder. Enter in the Rafflecopter below for a chance to win this prize with a $164 value! Be sure an also enter on the official
Little House on the Prairie
®
site for a chance at winning an additional prize pack.
a Rafflecopter giveaway
Have something to add to this topic join the Forum on The Rural Economist. If you would like to contribute to the conversation we would love to have you join us. It is brand new, but I am sure it will grow.
Check out The Rural Economist on Pinterest
Affiliate Link Disclosure: This post may contain affiliate links. I may receive compensation for links, endorsements, testimonials, or recommendations for any products mentioned on this blog. Any time you use one of our links for Amazon, if you purchase something The Rural Economist receives a small commission and it doesn't cost you any more. Even if you do not purchase the items I list. In this way you will help support us trying to teach people about self reliance and homesteading. Thanks for your consideration.